Tenant:
Provice Professional Services
Tenant Profile:
Business and IT Consultancy
Office Building:
Szépvölgyi 41. Office Building
Offices
Number of employees:
11
Size:
120m²
We were in luck with Provice, as they were the first company we approached, and immediately agreed to show their office to us. This comes as no surprise, as the company has every reason to be proud of the very cool industrial-loft style interior of it's Szépvölgyi Office Park office space.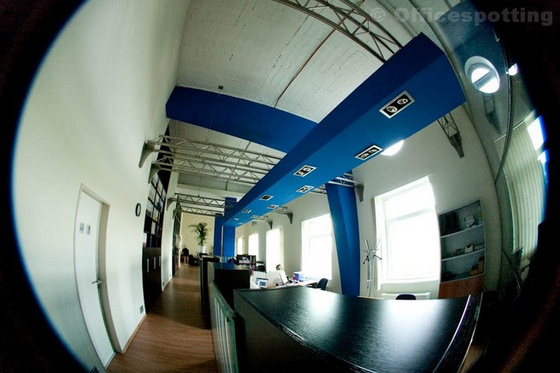 We were greeted by Lilla Cser, head of marketing. At once we saw that we came at the right time for taking photos, as during normal work hours the company's consultants were not in the office, but rather meeting their clients.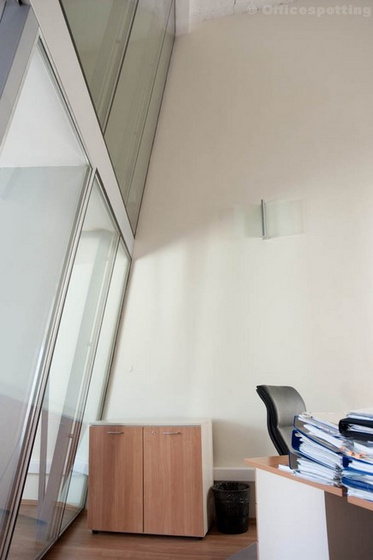 The pictures unequivocally reveal the tone of the office: you can see the large spaces, the industrial modality harmonized with a loft design, embedded into the blue-white color scheme. The fit-out is rather simple: an open-space plan for employee work areas, management has it's workspace in a seperate room and at the other end of the office are two glass-walled meeting rooms on top of each other. Besides this, the only other rooms opening up from the open hallway are a tea kitchen and a server room.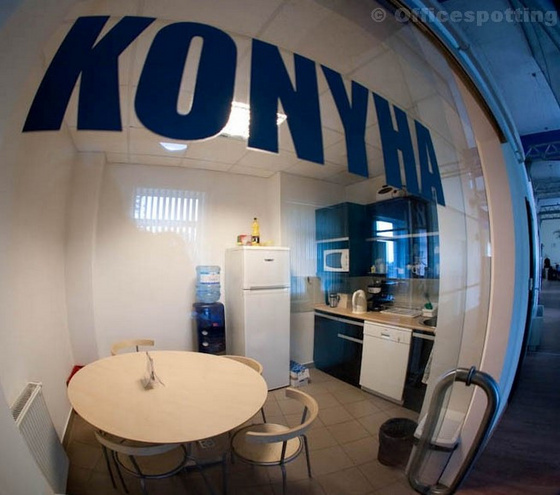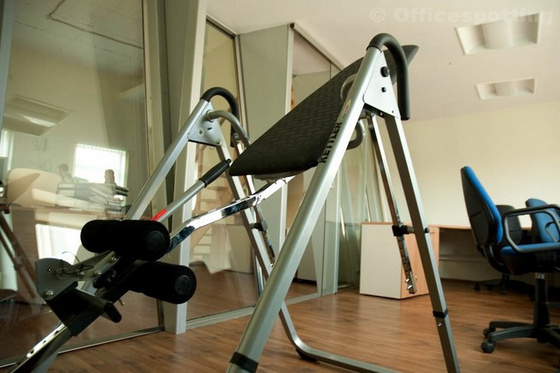 We were of course intrigued by the torture device found in one of the meeting rooms not in use. In actual fact it turned out to be some sort of stretching bench, which can be a perfect way to refresh those employees who enjoy lifestyles similar to those of bats.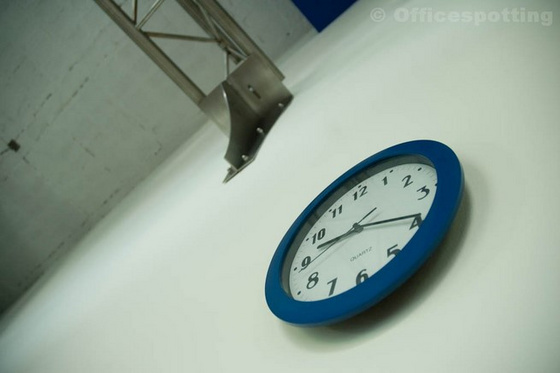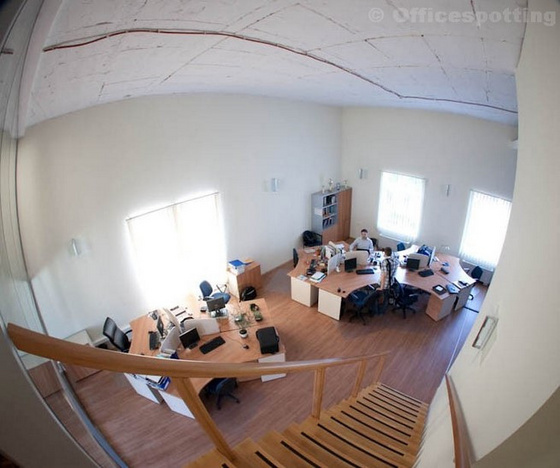 The office is very bright. It turned out to be a fantastic idea to keep the 4 meter interior height, and not detract from the feel of open space with lowered ceilings. This way the metallic lighting elements, which slightly remind one of a concert lighting rig and go very well with the blue-white coloring, could easily be implemented.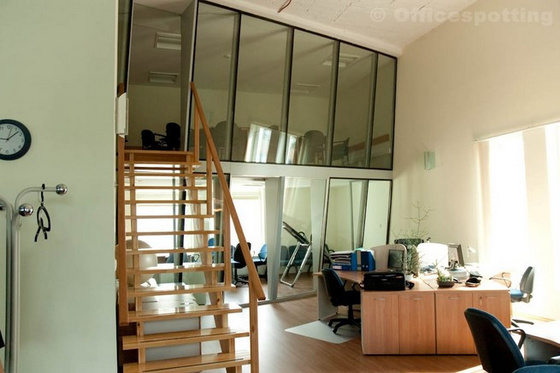 The space was handled properly as well: the glass walls not only allow natural light to reach every part of the office, but also help in maintaining the loft-style of the meeting rooms and management room.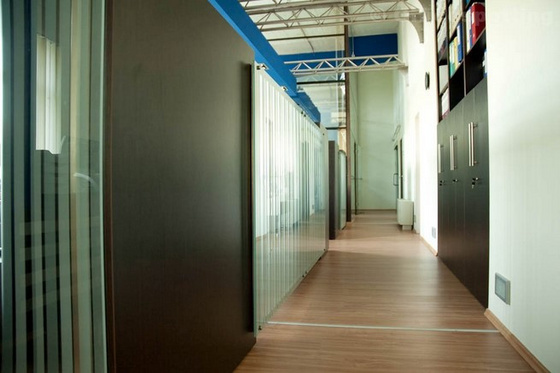 My opinion of the office is that I would gladly work in an office like Provice's. I believe the only mistake in planning is that they did not take into consideration the possibility of loud telephone conversations creating a disturbance in the open-space planning. It is near impossible to hide in the office due to the dominance of the open areas. In addition, I also noticed that clients visiting the office must walk through the employee work areas to reach either the meeting rooms or management room – although having seen the high quality of the fit-out, it is entirely possible that this was a very conscious decision indeed.
Additional photos: