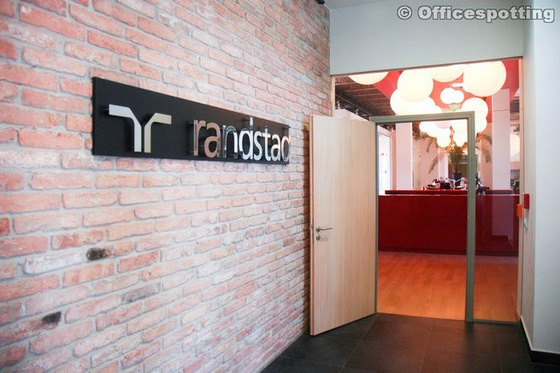 Tenant:
Randstad
Tenant profile:
HR
Office building:
Millenáris Classic
Offices
Number of employees:
80
Size:
1000m²
"Guys, you simply have to check out ProfiPower's offices" – came the suggestion last summer, but by the time we got around to contacting them, they'd disappeared from the phonebook. What happened was two serious contenders on the workforce-agency market, Randstad and ProfiPower, merged in the Fall of 2010 and continued their activites under the Randstad name.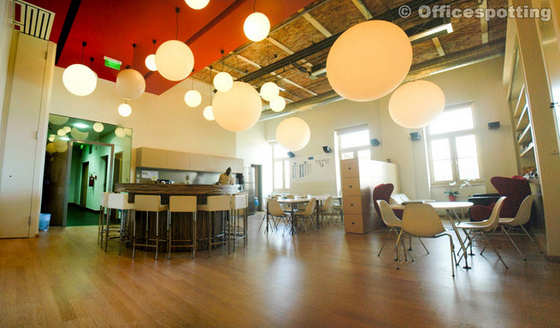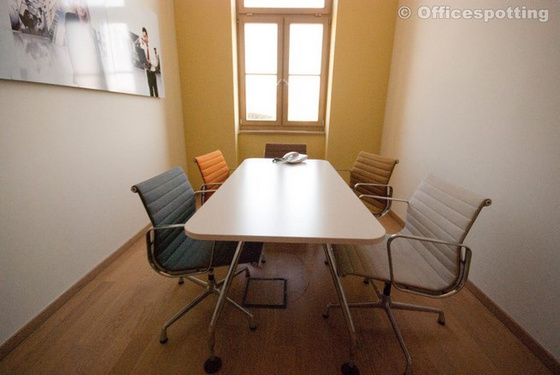 The merger influenced the office inasmuch as while ProfiPower's branding was dominated by a red circle motif, Randstad's colors were black, dark blue and light blue, with mostly angular shapes involved. Thus a challenge was presented regarding interior design.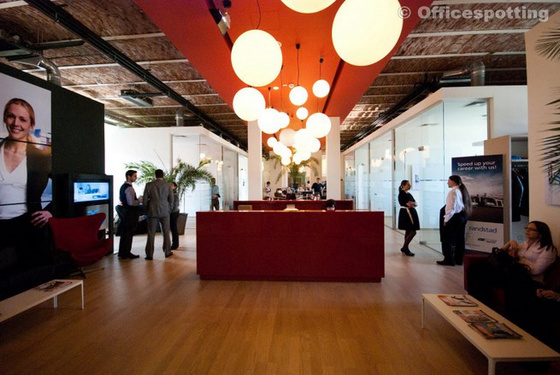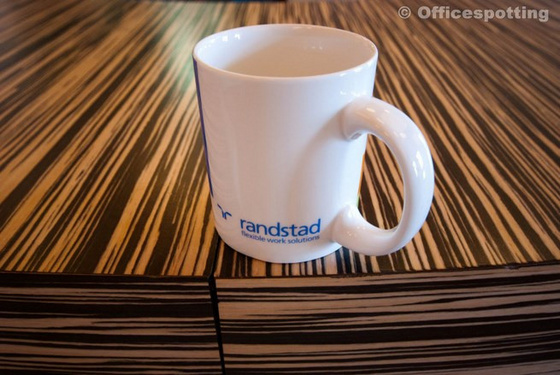 The result of the transformation became a sort of Cuvée. The starting point was ProfiPower's image, as their office size and location was adequate to accommodate the new partner, and so all that remained was to smuggle Randstad's colors into the existing large orb lights and red motifs.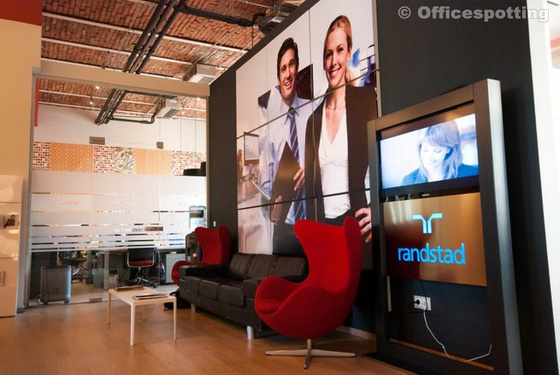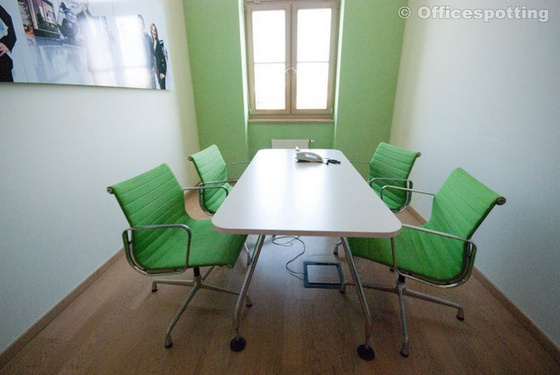 Balázs Varga online marketing specialist tells us a little bit about the layout of the office, as well as the history of the company. The office is basically flipped around compared to traditional office layouts, as when stepping through the entrance we come face-to-face with the back office, while the agents and sales team is located at the back of the office, in a large open-space area. Balázs also confirms our observation that about 90% of the company is comprised of women (which is why Randstad gets extra credit in our book).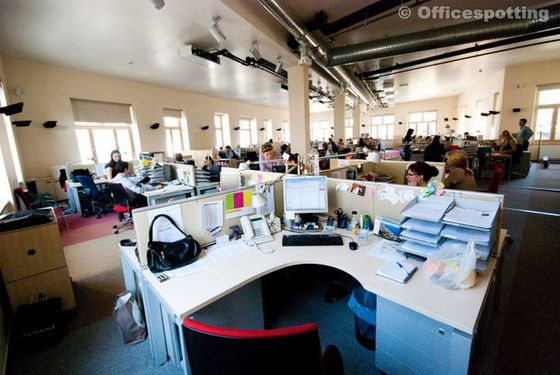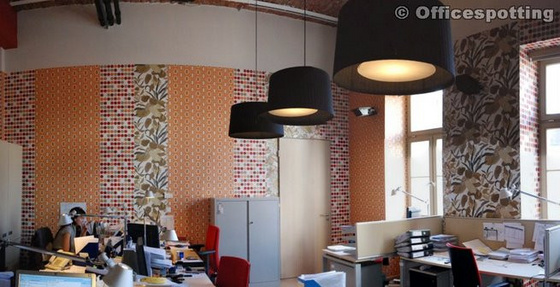 Meeting rooms are important in a company like this, as interviews with applicants all happen there. There are about 8 different sized meeting rooms, which were working at full capacity when we were there. As a matter of fact, there were armchairs and sofas strewn about the corners, to compensate for any temporary lack of space.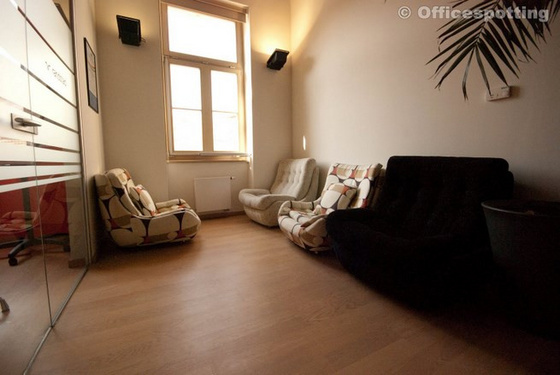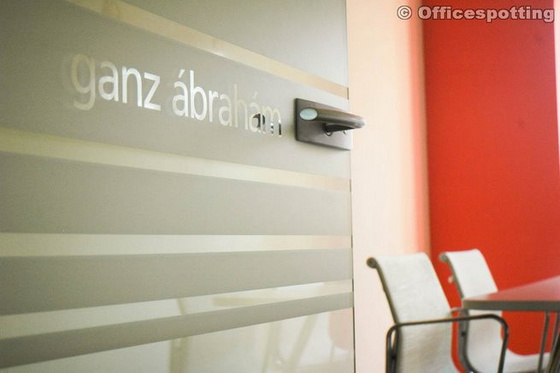 The meeting rooms were named after a variety of 'celebrities' (Albert Einstein, Coco Chanel, etc). We didn't see much correlation between the name of a meeting room and it's design, but granted, nobody would expect the Ábrahám Ganz room to be molded out of steel. The names are all depicted in ernő nemecsek (no capital letters) style, going by Randstad policy, as well as the requisite of modern times.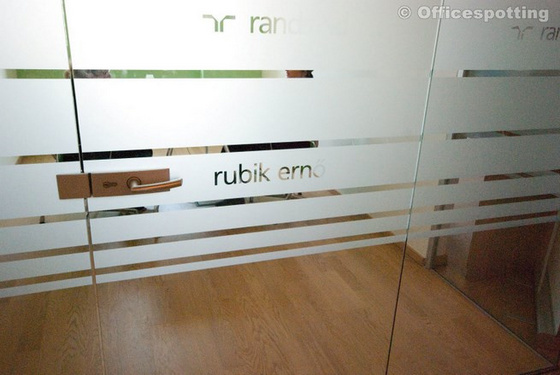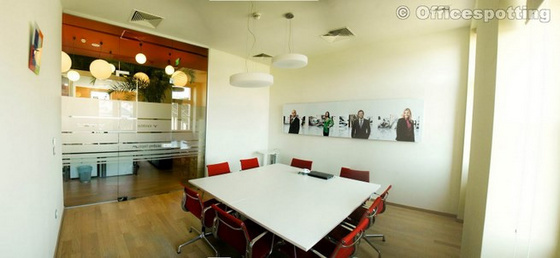 I'm sure the fact that it was the first truly Spring day in 2011 played some small part in it, but in any case the atmosphere of the place is outstanding. The five meter interior height adds a feeling of spaciousness, the ceilings a sense of elegance and the park just by the building a large dose of freedom.
We liked the office. The question justifiably arises: where can I send my resume?
Additional photos: