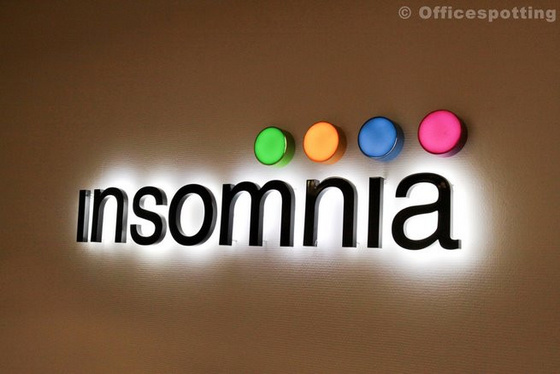 Tenant:
Insomnia
Tenant's profile:
Advertising agency
Building:
Residential
Offices
Number of employees:
40
Size:
600m²
Interior design:
Gábor Rakonczai (Womorrow Studio)
Insomnia was suggested to us by one of our readers, and after having seen a few photos of their offices, we immediately dialed Balázs Bóta, creative director at the company, to enquire when we could jump in for a session of spotting.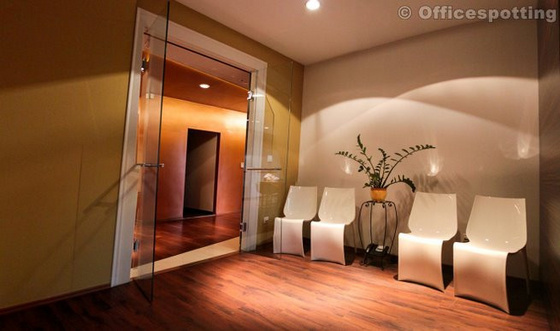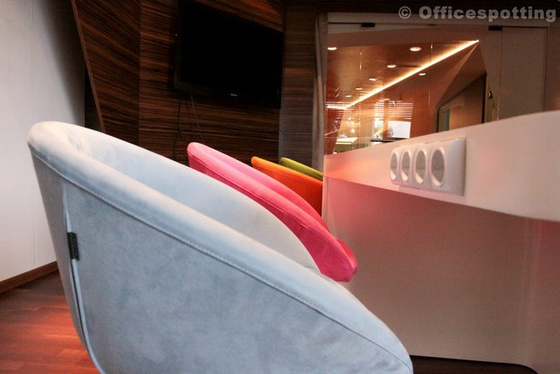 This domestically established advertising agency chose it's office beside Kossuth tér, right at the edge of the Danube river. We step in from the torrential rain, climb the stairs to the first floor, and walk in through double doors with circular windows, remiscent of a passenger ship.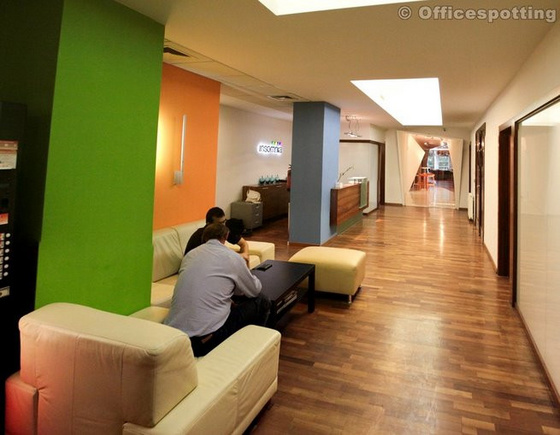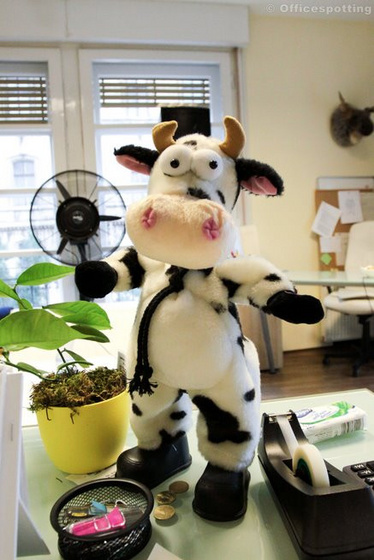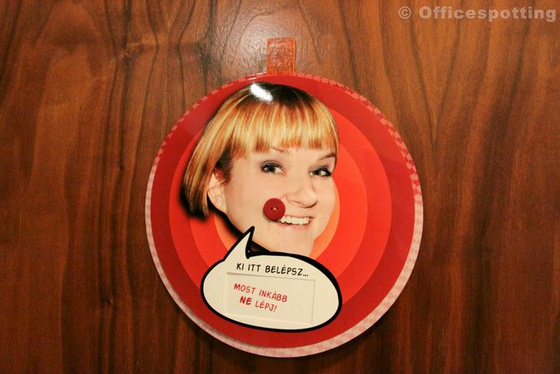 We caught Insomnia's offices during a sort of transformation. The current office is the result of two apartments opened into each other. The inclusion of the second flat was vital to the company, due to their constant expansion which began last year. From an interior design point of view, the new office space was clearly a higher priority, as this is where they allowed their imaginations to run free, while the other side merely boasts blindingly colorful walls.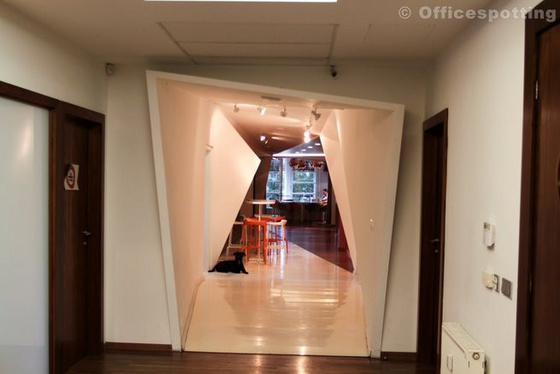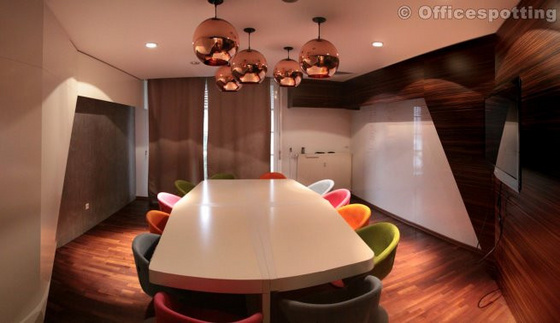 When taking pictures, we focused mainly on the newer portion of the office, as immedately after stepping into the reception area the falling walls and colorfully elegant meeting room catch the eye. Later on we see similarly interesting spaces: for example the creative room, which was enthusiastically design by obviously capable hands.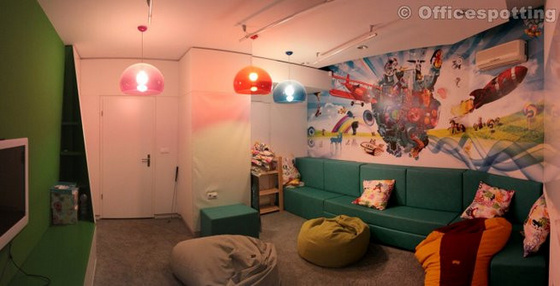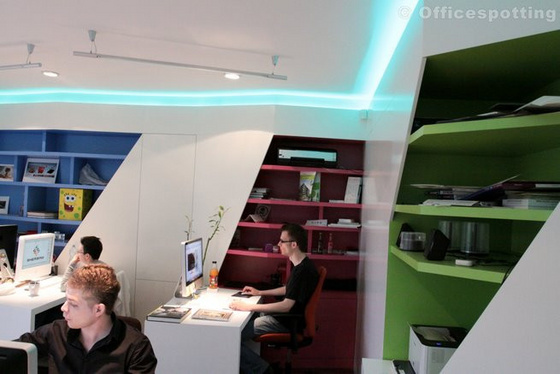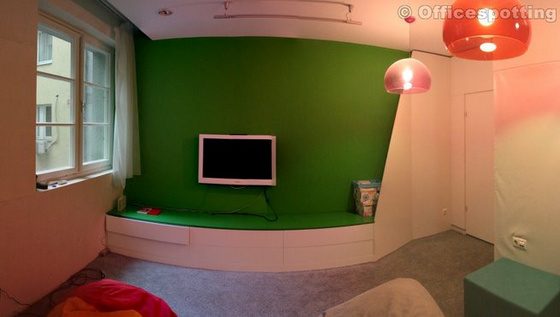 Just about everything is slanted in the office, and we rarely find conventional office solutions. This is probably one of the best messages an advertising agency could be sending. The lack of a fussball table comes as a welcome surprise, as these recreational pieces of furniture have become a constant sight in the places we visit. In this office, if one wants to play, they can jam themselves in the IT room for a game of darts, go to the creative room for a round a Nintendo Wii, or simply throw the ball around with one of the on-call company dogs running around.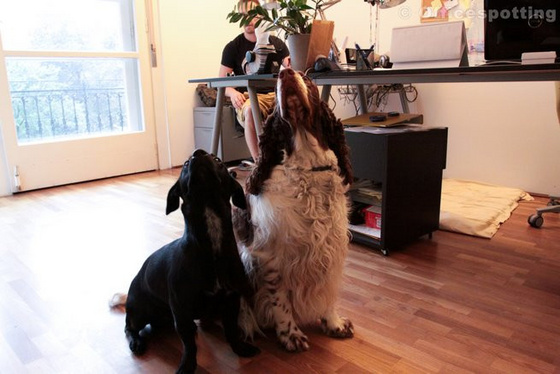 Insomnia is an animal-friendly (or, to the best of our knowledge, dog-friendly) workplace. During our visit, two K-9 employees bustle around the office, and it's obvious that everyone simply adores them. They quickly begin sniffing at these new arrivals taking pictures of everything, so we make friends with ourselves quite soon.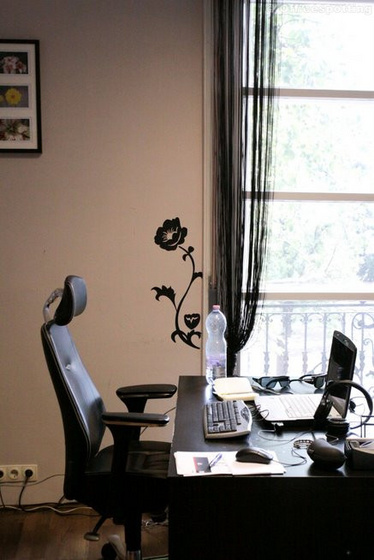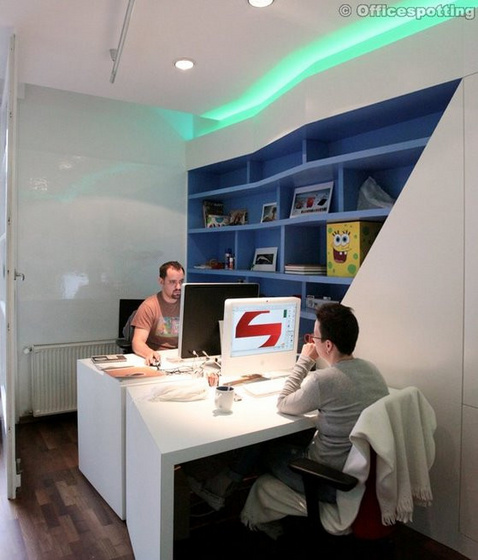 Everyone in the company is highly friendly with us, and thanks to our adorned Officespotting logos they don't have to ask why we're photographing everything. Despite them knowing our purpose, many of them initiate conversation, thereby giving us an especially warm welcome. All in all, we really liked Insomnia's offices, and can only hope they expand their creative design to the whole of the office in time.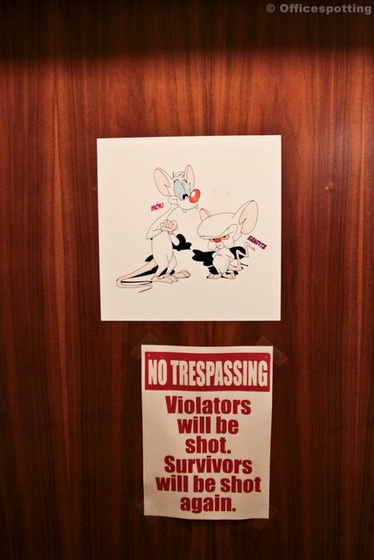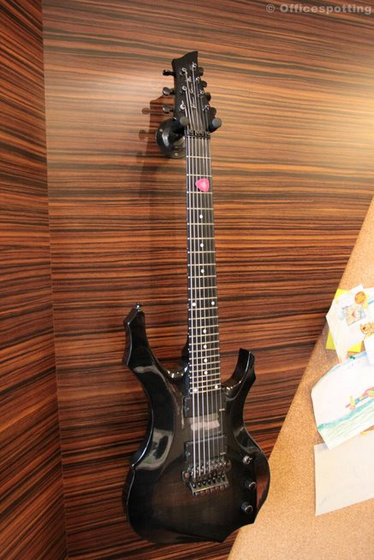 Additional photos: