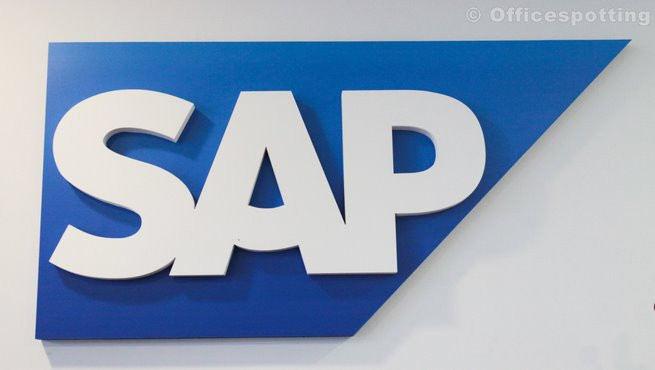 Tenant:
SAP Hungary
Tenant profile:
Software development, -sales and support
Office building:
Graphisoft Park
Offices
Number of employees:
475
Size:
8600 m²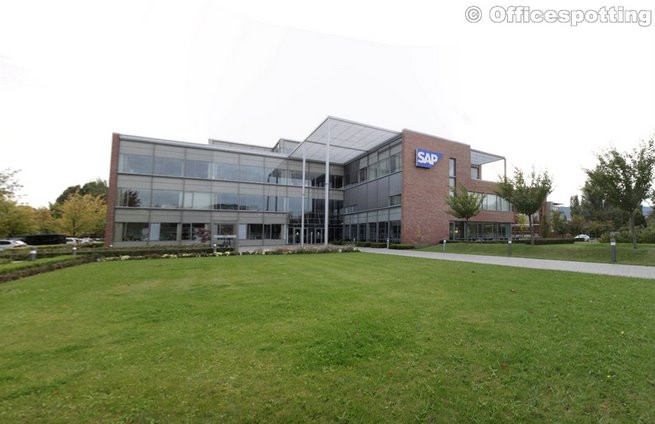 We've wanted to show you offices in Graphisoft Park for a while now, as we think this technological park is one of the nicest work environments around, and so we held a special curiousity as to what kind of office interiors we could find here. Lo and behold, the phone rang, and it was Márk Arató, communications expert from SAP Hungary, inviting us to a tour of their building, coupled with a pleasant lunch.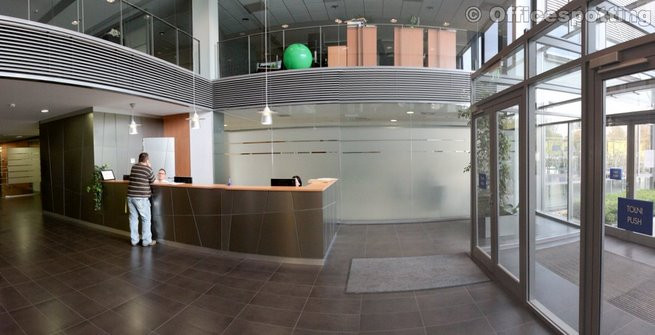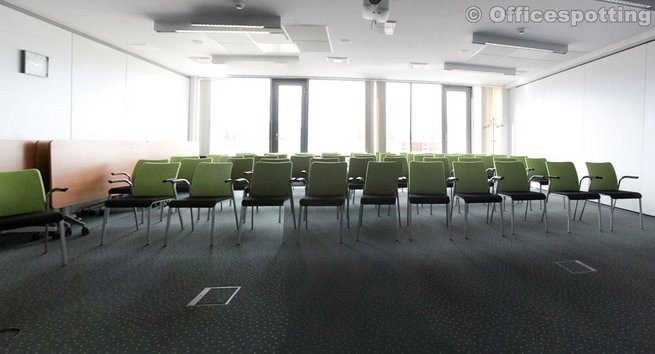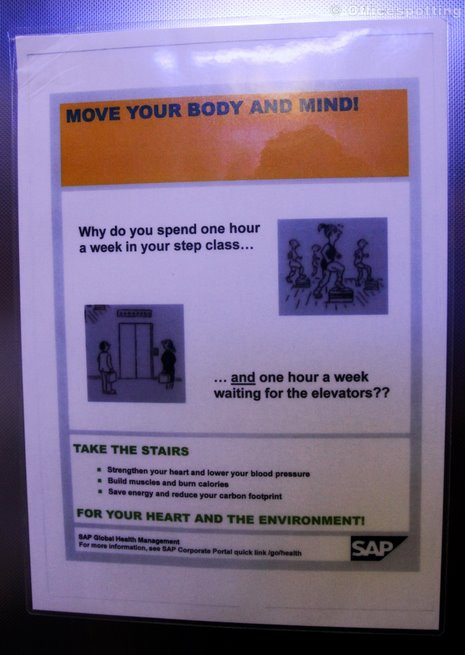 This globally renowned software development and operation company moved to their current office building in 2006. The building is a built-to-suite, meaning it was constructed specifically to meet the company's standards. Attila Csík facility manager gives us all the details of what such a move entailed, and he does so with ample perspective, as he first began working for the company when they arrived in Hungary in 1999.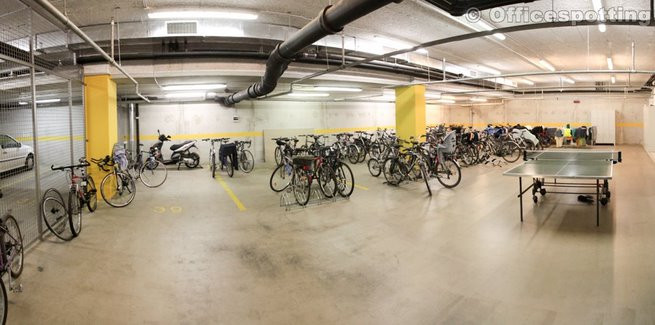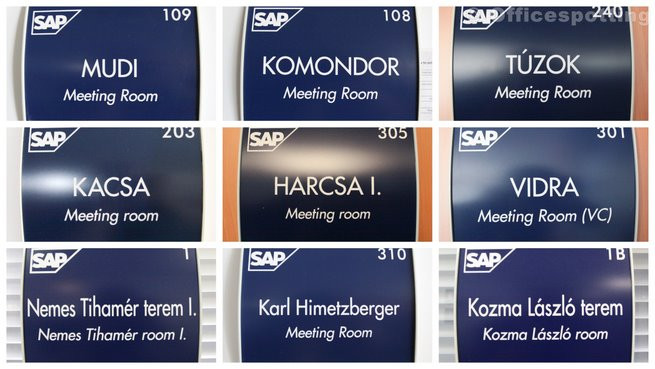 Graphisoft Park is probably the best location for a software company. Till today, this zone beside the Aquincum, on the shores of the Danube river, gives home to the headquarters of exclusively technology oriented companies, as a sort of Budapest Silicon Valley. Using this comparison, while it can be said that our version is much smaller, it certainly doesn't lack in quality or prestige; we can definitely be proud of our little tech valley.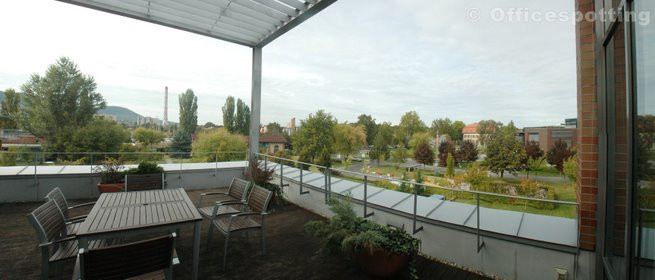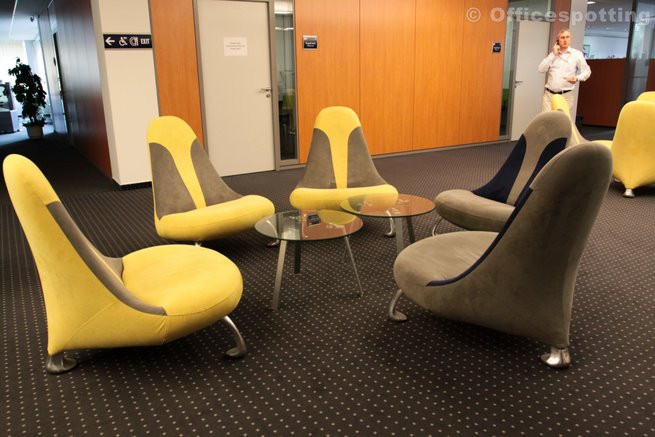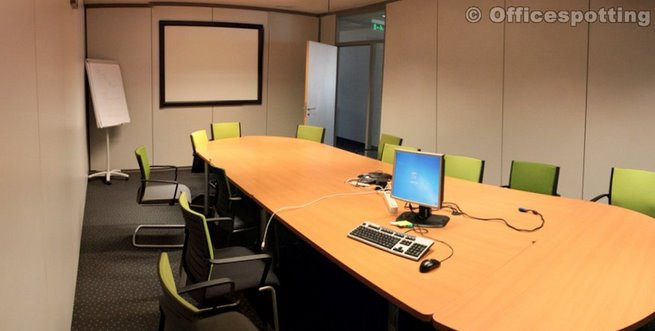 Attila tells us about the downsides as well. Following the move, they discovered some unanticipated surprises during everyday use of the building. For example, due to the span of the building, the possibilities regarding the central portion of the building were limited. For this reason, in many places these darker areas contain small meeting rooms and sound-proofed telephone booths. As most companies operating with open-space floor plans tend to omit these solutions, plus points are in order to SAP for thinking of employees looking for a quiet corner to have a telephone conversation in.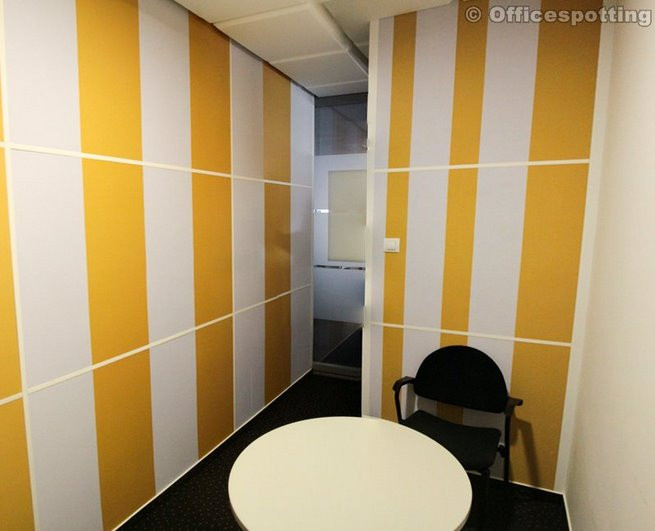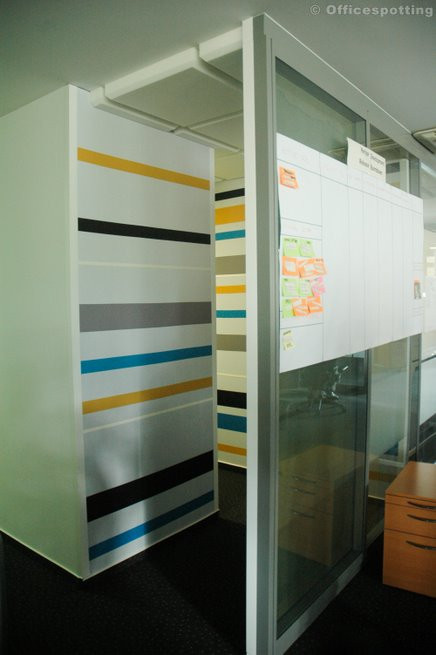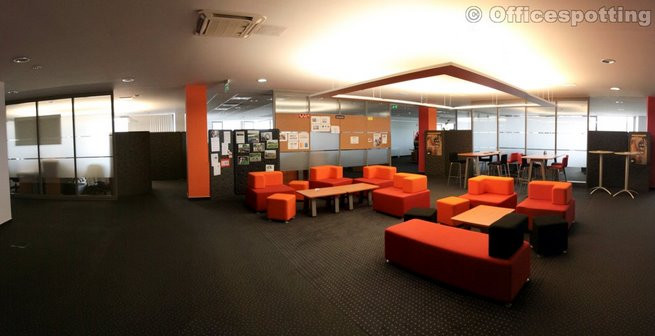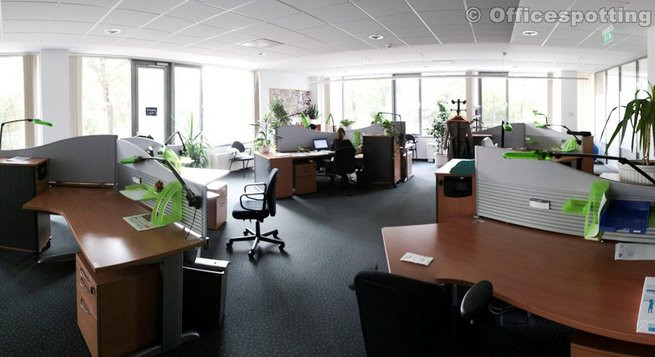 SAP is a large German multinational company, and these characteristics are reflected in its office space. The desks are places with unparalleled precision, in groups of three, forming circles. Each table on every floor is arranged in just about the same way, further strengthening the image and feeling of orderliness. This tendency greets us even in the kitchen, where pulling out a drawer we see bags of tea lined up accurately, according to taste.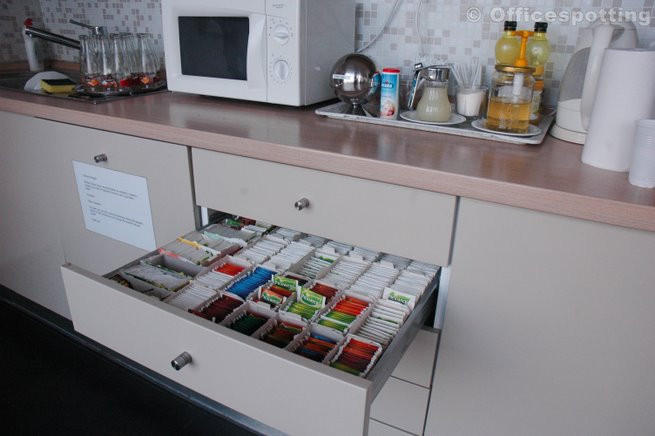 We felt a lack of imagination when seeing that even the separate floors' wall coloring was the same. In an office building this big, there is more than enough space to create diversity, yet even in this regard the company kept its rational approach when planning the interiors.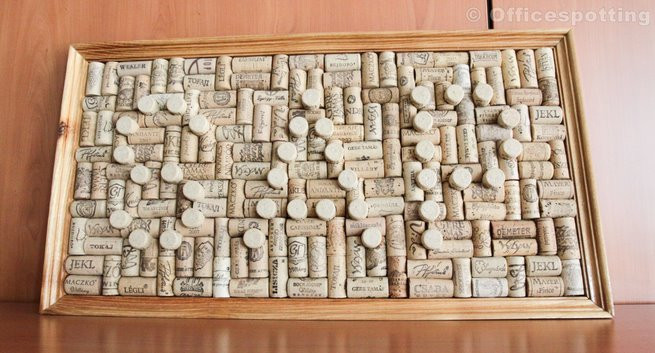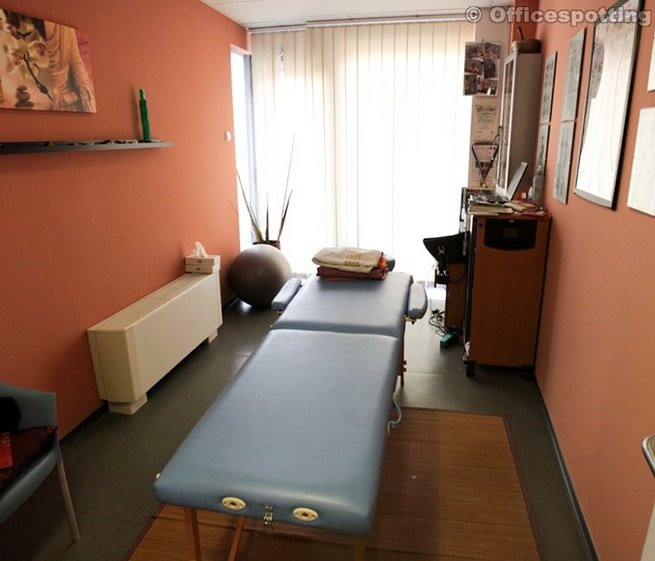 It is the subject of much debate whether giving employees a high level of comfort infrastructure is a good thing or is counter-productive. Some say workplace comfort is important for a company, while others use the phrase 'luxurious prison'. We tend to agree with the former, and are happy to report that at SAP, there is a sauna, company masseuse and well-equipped gym, among others things.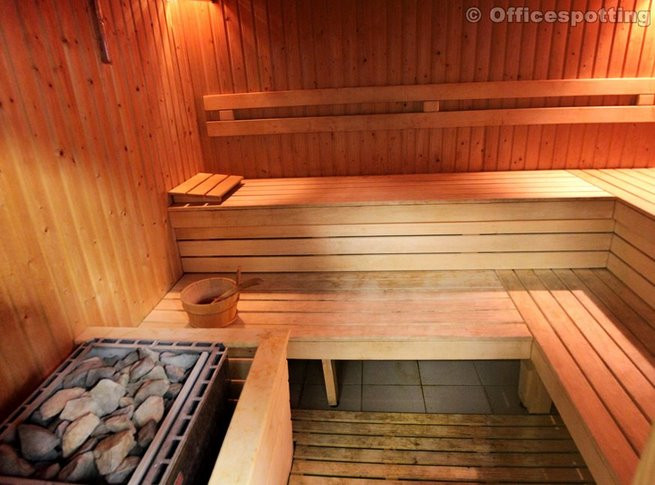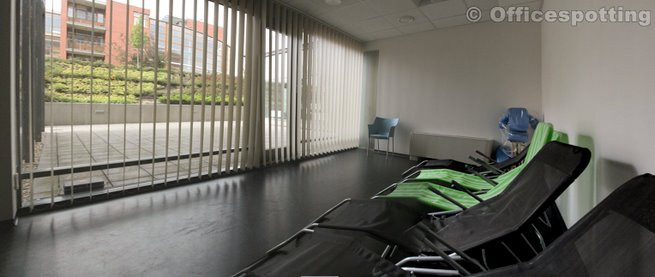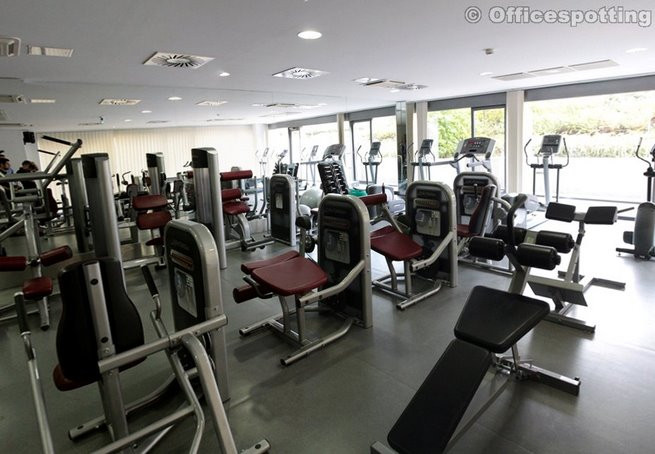 There are two prominent things we really noticed that are worth mentioning besides the telephone booths: one is the presence and positive atmosphere of the communal areas, the other is the highly enthusiastic way Attila Csík and Márk Arató tell stories about the company. The former gives a refreshing dash of color and life to an otherwise average office layout, while the latter is, to put it simply, pretty fascinating. All throughout the tour, Attila tells stories about the company like a veteran stand-up comic, much to our (often bursting out laughing) enjoyment.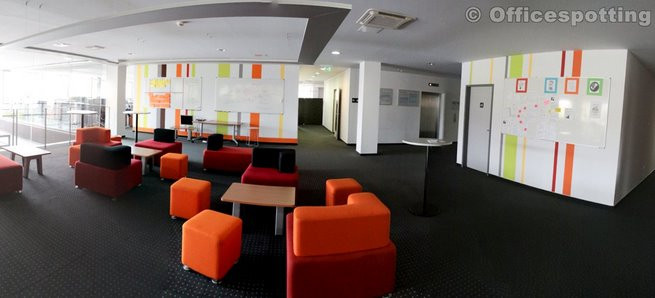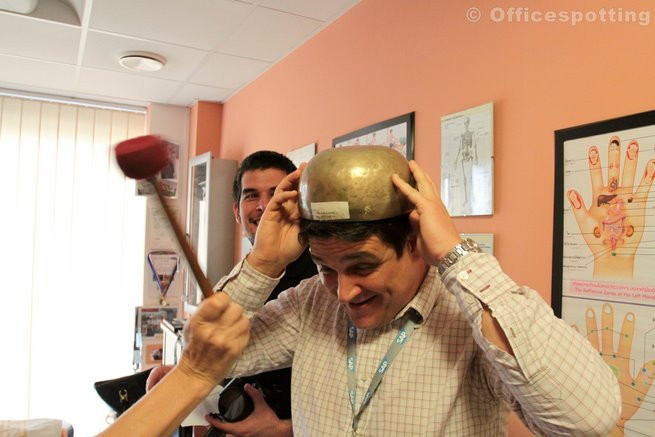 And, as long as we're in the area, we knocked on Graphisoft's door to see if they would like to schedule a visit from us. Whether by that time the planned Steve Jobs statue will be erected remains to be seen, but one thing is for certain: this is not our last article from within the heart of the Hungarian Silicon Valley.
If you are curious about additional offices and workplaces in Hungary, and would like to be notified when a new article is released, don't forget to like our Facebook page!