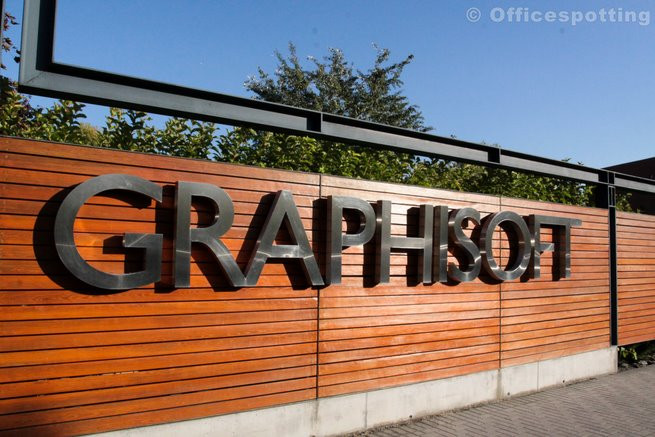 Tenant:
Graphisoft
Tenant profile:
Software development
Office building:
headquarters, Graphisoft park
Offices
Number of employees:
230
Size:
4527m²
Although they don't have a Steve Jobs statue yet, but like we promised in our previous post, we visited the offices of Graphisoft. The company fits well into the miniseries of Hungarian success stories, and after Kürt Zrt. this is the second IT company in this category. The similarity is further noticeable in that the company started out in the 80s, and after just a short while became an essential tool for architects worldwide.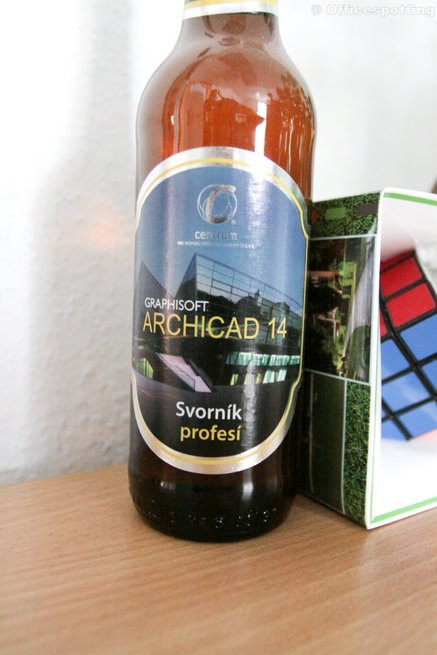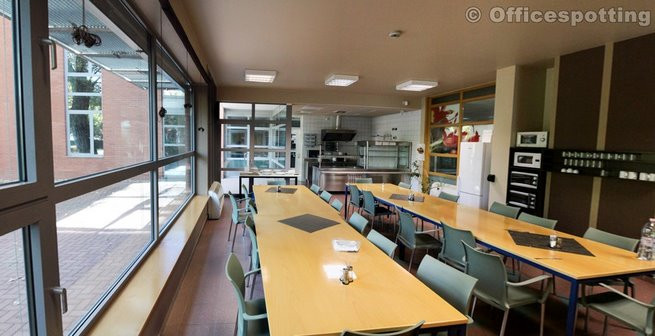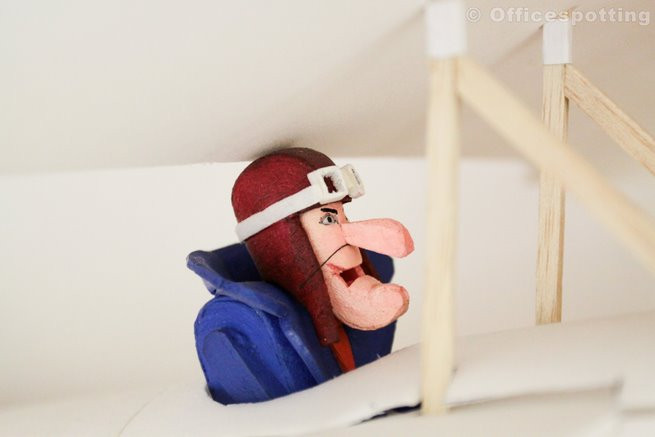 When we wrote aboutSAP's offices, we left out the history of Graphisoft Park. In a nutshell, during the end of the 90s, when Graphisoft's founders dreamed up the idea of their own private headquarters, they also envisioned a technological office park at the same time. The project was so successful, they all but departed their previous business, and today focus mostly on real estate development.
The park was built to world class standards. We could document the park itself, but we choose rather to introduce the list of companies based here, to show you just how necessary such a development was.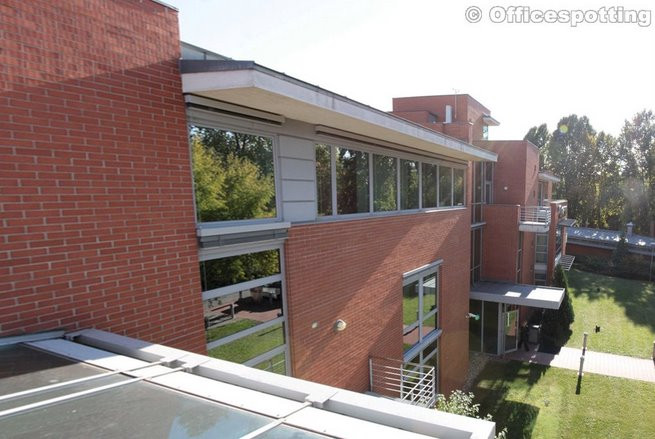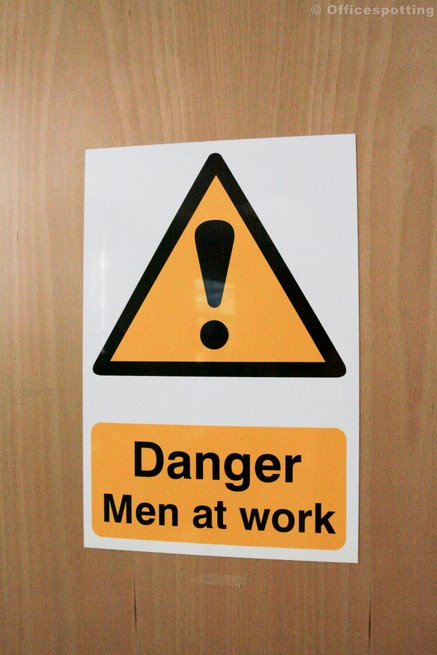 Let's get back to the first building constructed on the site, Graphisoft's offices. From the outside, the building looks highly contemporary with its brick sidings, yet on the interior we can feel that time has been at work. Despite having been built in '98, from an office perspective it doesn't quite achieve the level of today's office buildings. One of the most essential characteristics of modern office buildings is the flexibility of the areas, allowing for walls and rooms to be moved around in a versatile way. Since the Graphisoft building has centrally positioned corridors, with bridges serving as access between blocks of the building, there is not much opportunity to move the walls.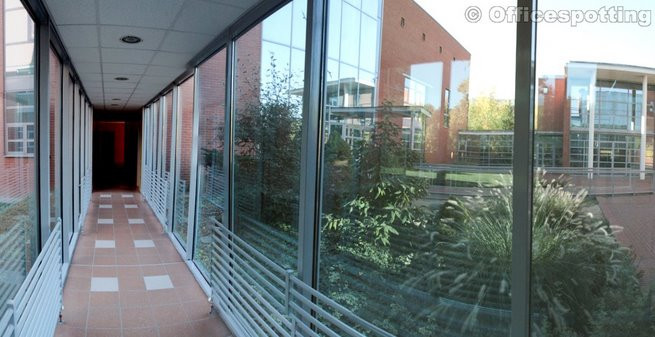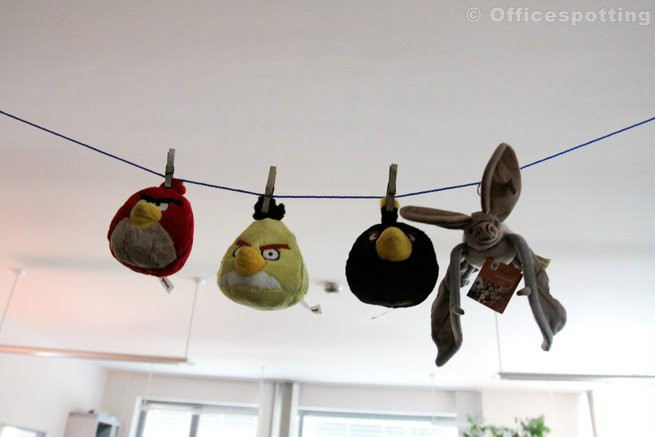 Having said this, to be able to freely shape areas is not a requirement for a company's headquarters, especially if they do not require fast organizational changes due to incoming projects. One thing is for certain: employee fluctuation at Graphisoft is exceptionally low. Of the people we spoke to, very few have been at the company less than 1-2 years, as opposed to numerous developers who have been there 5-7 years. And they like it there. To be perfectly honest, during our roughly 2 hour visit, we weren't able to ascertain precisely what their secret is.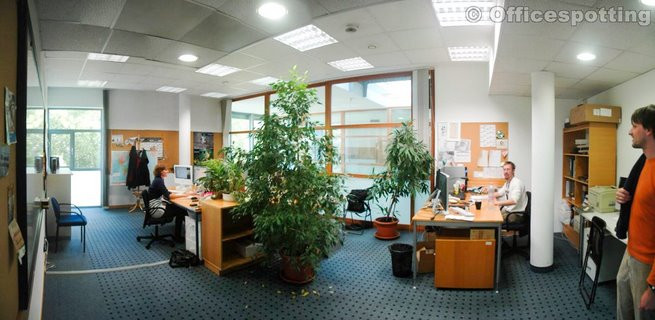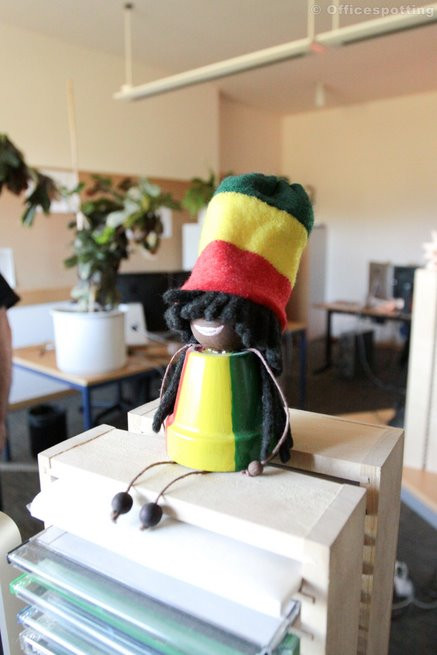 A few people told us there is a high level of cooperation between the teams and individual people, which allows them to get to know a large portion of the company in person. It's certain that in itself this system makes many employees more loyal, as after getting to know lots of people in the company, it will be more difficult to break away.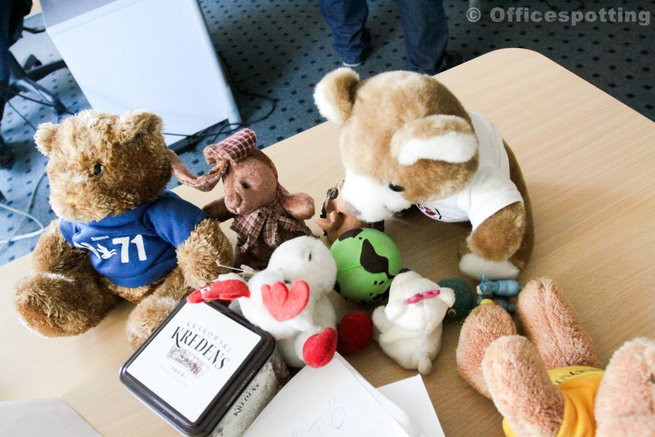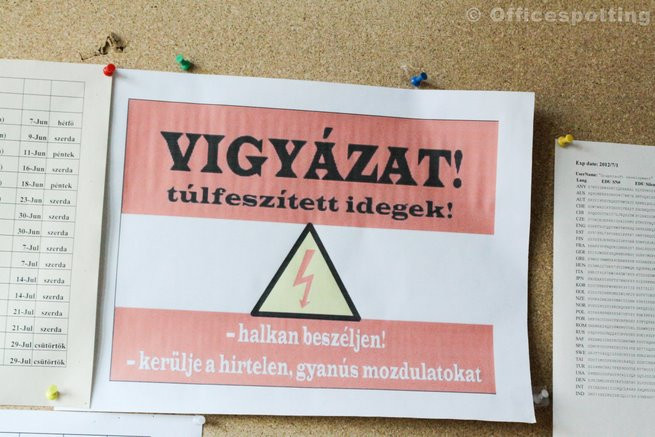 The Macintosh SE/30 computer found at the reception could be mentioned mostly as an interior design element, but any other design elements are mostly those brought in by employees. Most people at the company work on Apple computers, as one of ArchiCAD's main selling points for years was that it ran on these computers. The company is also connected to the global powerhouse with a fruity logo inasmuch as Steve Jobs himself was an avid supporter, which is another reason Graphisoft plans to erect a statue of the world-famous visionary in the park.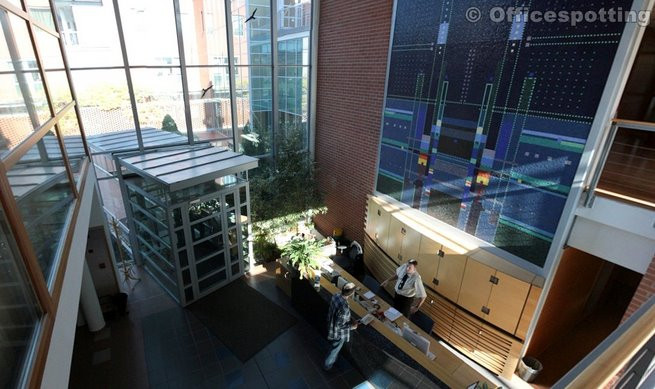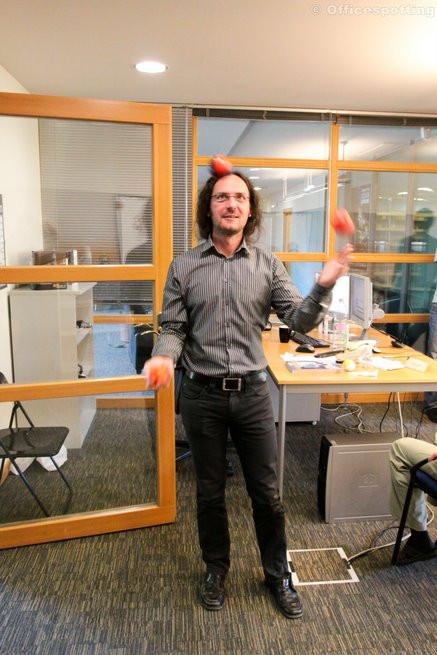 The different floors and areas in the building are virtually identical; we could find no real differences between them. This is a bit of a shame, especially at the reception area, as its layout and location are simply waiting for some creative designs, but after almost 15 years even a simple upgrade would be beneficial. Normally, the rooms would have lots of natural light, but due to the work being done exclusively on computers in many places the shades are completely drawn (occasionally this is done by the automated shades). Quite a few terraces can be found in the building, the largest of which even has a built-in grill. These places make for some awesome company parties, as a few people tell us with smiles.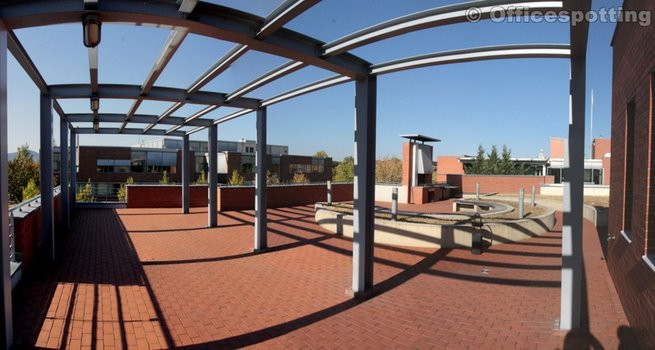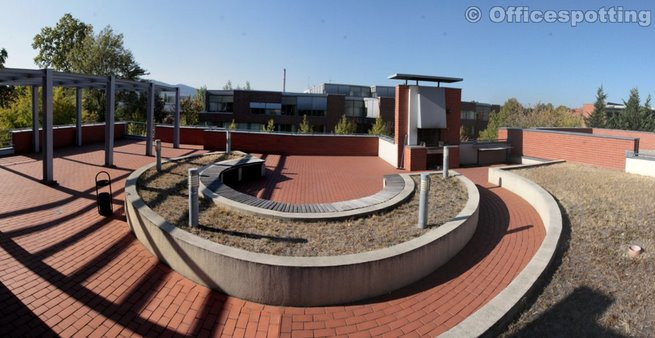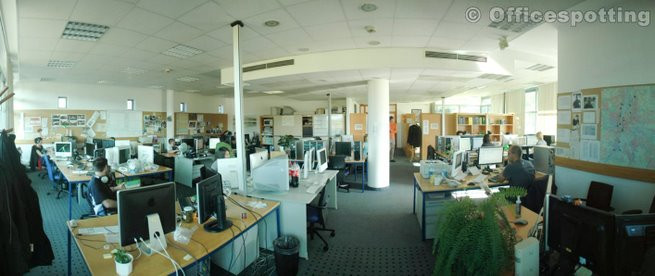 When asked about anything unusual or unique about the offices, everyone immediately mentions the 'energizer' room, which has, among other things, an arm-wrestling table and yoga room. They keep their fussball table well separated, going so far as to dedicate a glass-walled room to it. An enthusiastic Graphisoft employee does the yoga classes, sometimes outdoor, when people from other companies are welcome to join.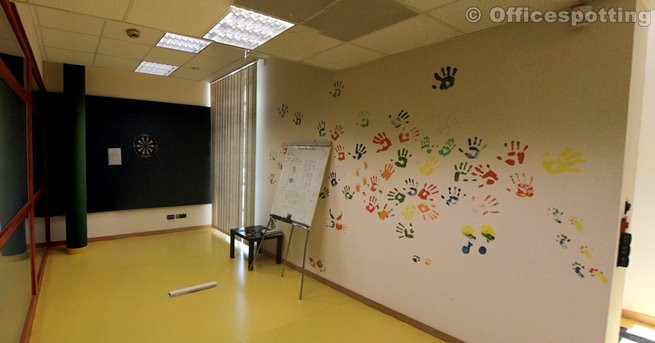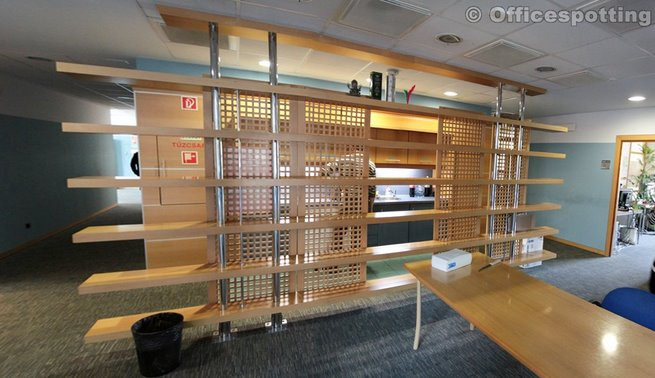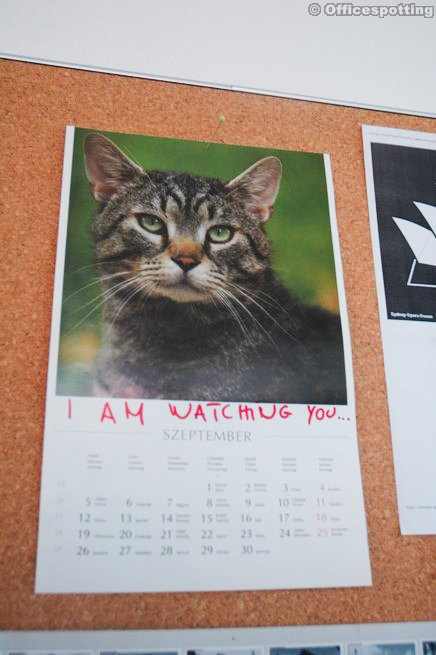 The chance to speak with some of the employees was crucial to our visit, as we found quite a bit of contrast between the office layout and the general positive attitude of the employees. We enquired whether it is too far to come to work every day, and got the unanimous reply that the tranquility and quality of the park compensates the distance, and it is definitely worth the trip to work here.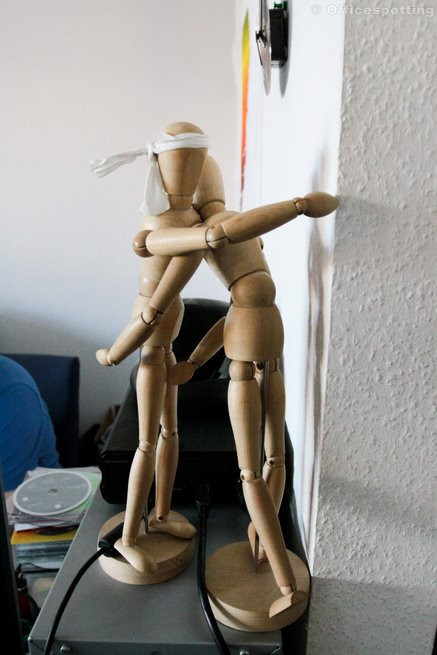 This example further strengthens our final impression, that – although they didn't achieve it with the office interiors – for Graphisoft the most important asset is the loyalty of their employees.
If you are curious about additional offices and workplaces in Hungary, and would like to be notified when a new article is released, don't forget to like our Facebook page!
Additional photos: